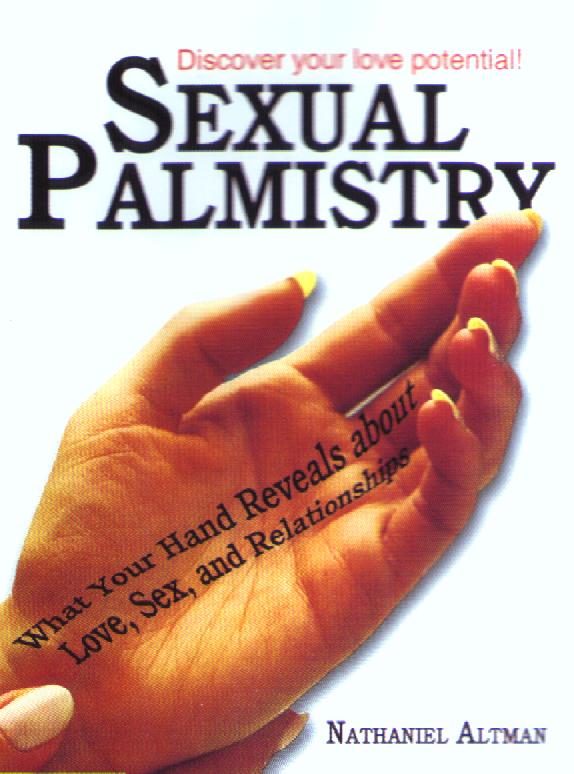 Sexual Palmistry: What Your Hand Reveals about Love, Sex, and Relationships
Nathaniel Altman
The key to sexual success lies in the palms of the hands!
Who could have imagined that the secrets for sexual satisfaction and deepening relationships were attached to our wrists all this time?
The hands reveal much about our sexual habits, preferences, and proclivities. Our fingers, hand shape, and line prints all say a lot about what we are like in a relationship—particularly in terms of romantic aspirations, attentiveness to a lover, and of course, sexual prowess.
Sexual Palmistry helps readers find their perfect soulmate—or improve the sexual connection with a current partner. This endlessly entertaining book is filled with easy-to-follow explanations and hand diagrams that make reading one's own palm—or that of a lover—a snap.
| | |
| --- | --- |
| status | Copy #1 (7477): in |
| genre | Magic » Divination |
| publisher | Adams Media Corporation |
| publish date | 2002 |
| popularity | checked out 0 time(s) |